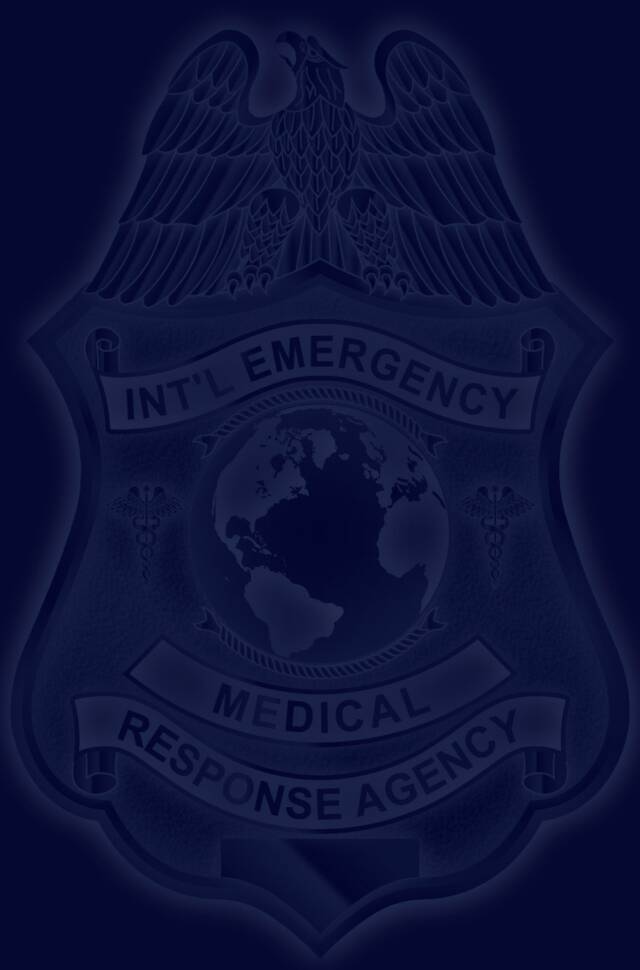 Courses, Lectures and Articles:

Click on your level of membership and complete the required classes. REQUIRED classes MUST be completed to maintain membership in good standing.

The recommended
courses
are not required but are strongly encouraged. Although most courses are free, some (such as those offering CME credits) may cost a small additional tuition fee.
Tactical Exercises and Drills:

Are video taped and archived for member access. Future live courses are listed in EVENTS
Tabletop Sessions:

Will be linked as they are scheduled.



Competitions:

Will be linked as they are scheduled.

Certifications:

Certifications are composed and issued according to IEMRA standards and are not a guarantee of recognition by employers or other angecies and organizations.



         I.E.M.R.A. recommends members take Red Cross, CDC and FEMA courses to learn valuable lessons in critical incident response and management. I.E.M.R.A. is in no way affiliated with, sanctioned or endorsed by the American Red Cross, the CDC or FEMA.


I.E.M.R.A. is not affiliated with, or sanctioned by any government or law enforcement agency.

HEALTHCARE PROFESSIONALS PREPARED TO ASSIST FIRST RESPONDERS

& AID THE PUBLIC DURING CRITICAL INDICENTS





        Conact your local health officials to learn more about the educational programmes available in your area and to offer your expertise to your community.